ONLINE SHOP
Explore the World of Dilmah
Dilmah in Hospitality and Food service
Integrity & Ethics
Dilmah Tea Inspired
Leisure and Hospitality
Knowledge & Training
Online Shop
The Global Climathon Wave Comes to Sri Lanka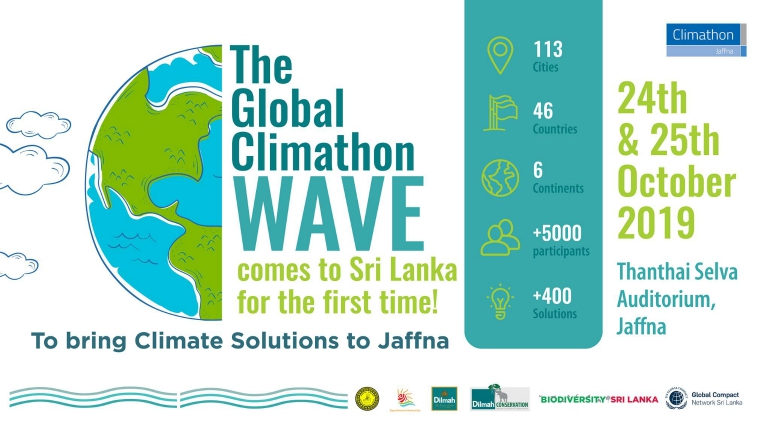 Thanthai Selva Auditorium, Jaffna
The Climathon is coming to Sri Lanka for the 1st time! Climathon is the largest climate action collective of its kind, uniting thousands of global citizens of over 40 countries and 113 cities to find Climate Solutions for their local cities and communities.

Organic Movement of North and East (OMNE) together with Dilmah Tea will bring the Climathon to Jaffna, a region of Sri Lanka that is highly susceptible to the detrimental effects of climate change. This will be a platform for people from all over Sri Lanka to team up with like-minded professionals in developing sustainable solutions for the provided challenges of Jaffna City.

Join the Global Climathon Day Celebrations in Jaffna city on the 24th and 25th of October! There will be climate-related education and awareness for participants of all age groups including a Photography Exhibition & Children's Art Exhibition for kids, Keynote Speeches, a Climate Hackathon and a perfect opportunity to network and unite behind the science as we tackle the greatest challenge of our generation.